CYL Fall Ball Starts Sept 10th!
CYL Fall Ball Starts Sept 10th!
Welcome Back! We hope everyone had a wonderful summer and that the school year is off to a great start!
Our once-a-week Fall Lacrosse Skills Development Program starts this Sunday, Sept 10th from 2-4p at Danehy Park.
WHO:
ALL CYL Boys and Girls ages 6-15
+ feel free to bring friends to try out lacrosse!! NO EXPERIENCE NECESSARY!!
+ 9th graders welcome!
WHEN:
Sundays, 2-4p time window starting September 10th through October 29th - weather permitting.

Girls

Grades 1-4 from 2-3pm on Field #3
Grades 5-8 from 3-4pm on Field #3

Boys

All Grades from 2-4pm on Field #4

WHERE:
Danehy Park Field #3 (girls) and #4 (boys - inside of track)
COST:
Please consider a tax-deductible donation to CYL
Our fall program emphasizes age-appropriate fundamental lacrosse skill development, structured games, and scrimmages for both boys and girls, ages 6-15. The program is run by our amazing spring team coaches. Let's keep the rust off, continue to develop skills for the spring, and have a ton of fun out there!
Fall Ball sessions are FREE and 100% OPTIONAL. They should be attended in addition to your fall sports. We are strong believers in multi-sport athletics, so join us whenever you're not on the ice or another field. Fall sessions are scheduled to minimize conflicts with your athlete's traditional fall sports commitments.
Fall Ball Registration is OPEN all season. If you haven't already, be sure to register your athletes today:
https://cambridgeyouthlacrosse.org/fallball.html
Inclement Weather Policy
Hopefully, we'll have great weather this fall, but forecasts have been wacky the world over! IF we ever have to cancel program-wide due to weather, we will send updates via social. Be sure to follow us to stay up-to-date:
Assume that all events are ON unless we notify you otherwise. We'll only send out cancellation notifications IF we have to cancel. In the event of lightning, we will stop play for at least 1/2 hour after the last sighting for safety reasons.
Need Equipment?
Prior experience playing lacrosse is NOT REQUIRED for fall ball. However, players are required to have proper equipment. If acquiring equipment poses a hardship on you or the friend(s) you're introducing lacrosse to, please contact us at: needequipment @ cambridgeyouthlacrosse.org with general sizing information and we will do our best to set you up with gear.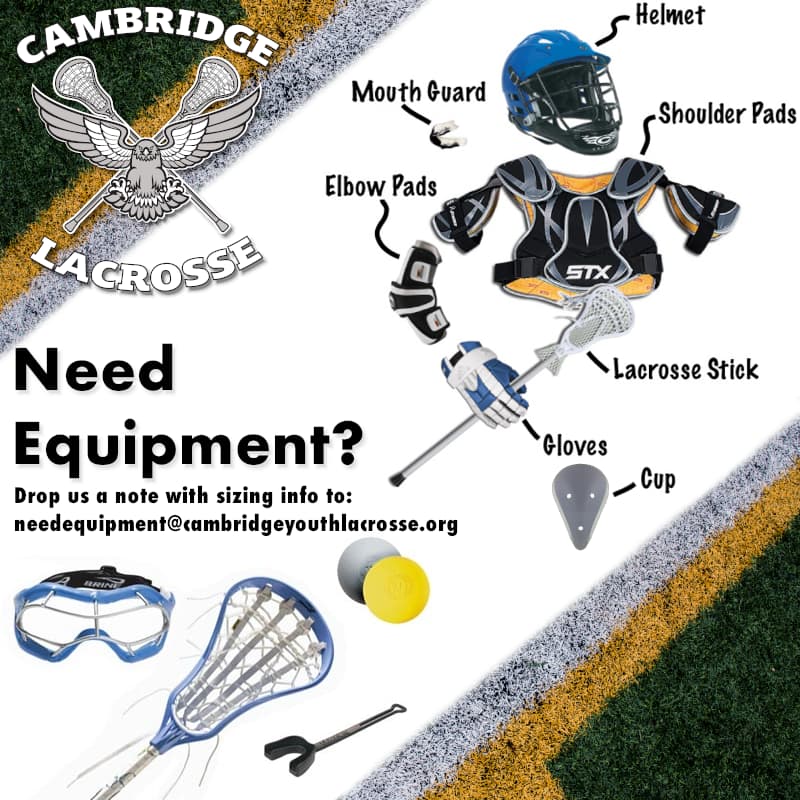 High School Pay and Volunteer Opportunities with CYL in '23-24
Aged out? Looking for some High School community service hours or extra cash? Pay it forward by helping out our younger Falcons!
CYL opportunities include:
Volunteer coaching in the fall and/or spring for service credit
Refereeing Sunday CYL home games ($30-75/gm)
Additional games available in neighboring towns (e.g., Belmont, Arlington, Watertown)
Assisting the Board behind the scenes to improve CYL
Your school work and athletics naturally come first, but we can craft a rewarding schedule that complements your busy lifestyle.
If interested, please drop us a note at: volunteer @ cambridgeyouthlacrosse.org.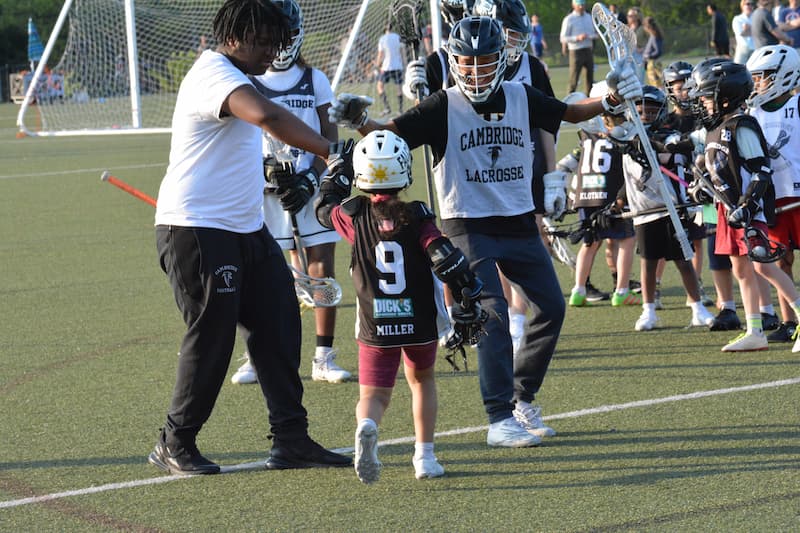 Great shot, kid! That was one in a million!
CYL + Socials
Again, be sure to follow and share to keep up-to-date with CYL and help us raise awareness:
Important Fall Dates
| | |
| --- | --- |
| July 1st, 2023 | CYL Fall 2023 Registration OPENS! |
| Sep 10th | Fall Ball Practices Begin |
| Sep 24th | CYL Bring-a-Friend Day - Ice cream, games, and prizes!! |
| Oct 8th | NO Fall Ball (Columbus / Indigenous Peoples' Day Weekend) |
| Oct 29th | LAST Fall Ball Practice |
| Nov 6th | CYL Spring 2024 Registration OPENS! |
| Jan 2nd, 2024 | "Early Falcon" Registration Discount ENDS |
As always, feel free to reach out to us with questions or comments at: play @ cambridgeyouthlacrosse.org.
- Cambridge Youth Lacrosse