Laundromutt Dirty Dog Photo Contest
The Laundromutt Dirty Dog Photo Contest runs all season long.
Send us your best dirty dog photo that incorporates CYL in a creative way. That's dirty dog + CYL = prize…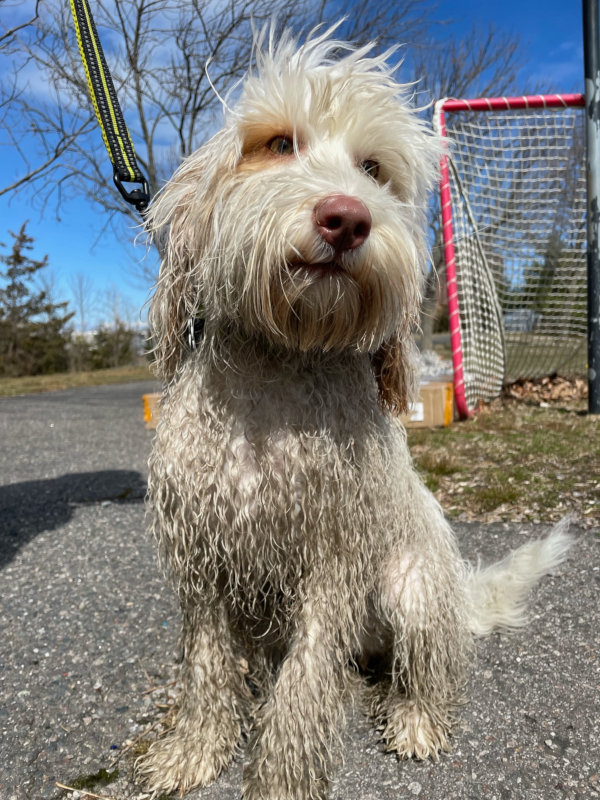 "Daisy has perfected the art of chasing loose balls into the mud. Time for a bath..."
The winner will receive a coupon to Laundromutt Cambridge (489 Concord Ave) for a FREE DIY doggie bath.
Use the link below to submit your best entry:
https://bit.ly/cyl-dirtiestdog
Rules
Deadline to submit entries is Sunday, June 4th, 11:59:59pm.
Limit of 1 entry per registered athlete - i.e., if you have 3 kids registered, you can submit up to 3 total photos.
Photos must include real dogs - no deepfakes!
DISCLAIMER: All entries may be used on our CYL website, in our promotional material, or to teach our AI what a dirty dog is...
Best of luck to everyone!
As always, feel free to reach out to us with questions or comments at: play @ cambridgeyouthlacrosse.org.
- Cambridge Youth Lacrosse