CYL Spring '22 Registration is OPEN!
CYL Spring 2022 Registration is OPEN!
Register by January 3rd, 2022 to take advantage of our "Early Falcon" discount and incentives - $50 savings per team player, jersey personalization (name & number!!), and guaranteed roster spot.
This season we are offering:
FGLL/MBYLL travel teams for our 1st-8th graders - Registration closes February 10th.
Future Falcons Co-Ed Development program for players in Kindergarten and 1st grade - Registration OPEN all season.
Boys Grade 5/6 & Grade 7/8 MBYLL Select teams - Player evaluations will be held prior to the season.
Girls FGLL Select teams - IF enough interest.
Outdoor practices start March 26th. First league game April 3rd.
Register TODAY:
http://www.cambridgeyouthlacrosse.org/registration.html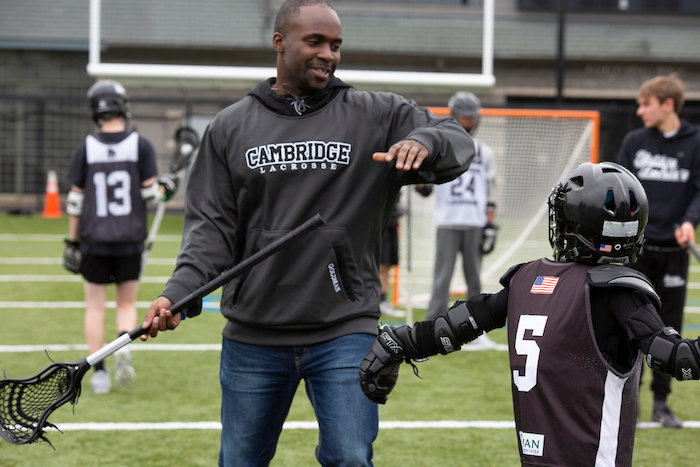 * Photo Courtesy of Leonie Marinovich!
More information on our offerings can be found here:
http://www.cambridgeyouthlacrosse.org/overview.html
Scholarships and Financial Aid Available!
We are committed that everyone who wants to play Cambridge Youth Lacrosse, gets to play Cambridge Youth Lacrosse! Through generous donations from our community and dedicated sponsors, we're able to offer financial assistance as needed. Together, we will craft an equitable plan that best meets your family's financial needs. All requests and awards are private information and will not be shared with anyone outside of our Scholarship Committee.
Submit your application today! Email us either a completed PDF fill-in form or photo of the application!
Simple. Fast. Private.
For more information on how to apply for a scholarship, request financial aid, or set up a payment plan, please see:
http://www.cambridgeyouthlacrosse.org/financialAid.html
Spread the Word
Contact from us is great, but contact directly from our community means even more!! Please spread the word on CYL and the upcoming spring season at school, to friends and neighbors, and on your podcast … because everyone has a podcast.
Website:

Social Links:

Download our 2022 "Promo Kit" - social images, print flyers, and more that you can share through your personal networks:
Special thanks to Leonie Marinovich and Kingsley Taft for use of their action photos!
Ways that Alumni can Stay Connected
Coaching, volunteering, and reffing home games ($30+ per game) are all great options for your "aged out" athletes to stay connected to CYL. Drop us a note and we would be happy to work with them.
Consider Making a Donation
Please consider including Cambridge Youth Lacrosse in your annual giving. A tax-deductible donation will greatly aid us in our mission to promote the growth of both boys and girls lacrosse right here in Cambridge! With your contribution to CYL, you will be helping us to acquire new equipment, provide financial assistance to our players in need, and support our out-of-season fall and summer programs that we continue to offer to the community for FREE.
Give what you can. Give what you feel! We appreciate ALL levels of support!
Donations can be made easily during online "Early Falcon" registration or at anytime at:
http://www.cambridgeyouthlacrosse.org/donate.html
Other types of contributions, including equipment and your time, are equally appreciated and may be tax-deductible as well. Please consult your tax advisor to learn more.
Use Amazon Smile for your Black Friday/Cyber Monday Purchases!
IF you are going to be feeding the Amazon monster over the coming months, consider doing so through smile.amazon.com. In addition to Bezos being able to send Captain Kirk on another profound journey to space, AmazonSmile will donate a portion of sales made using the link to Cambridge Youth Lacrosse!
Share https://smile.amazon.com/ch/46-4844404 with all of your online shoppers! Effortless support!
NEW ShoulderPad/Chest Protector Standard for 2022
Starting January 1st, 2022, ALL boys and goalies are required to wear chest protectors and shoulder pads that meet the new NOCSAE ND 200 performance standard. The updated requirements are in place to provide safer equipment that reduces the risk of commotio cordis (cardiac arrest induced by impact to the area over the heart). You can learn more here.
Please keep this in mind when reviewing your current gear or making purchasing decisions for the spring.
Cambridge Open Space Planning Meeting
We need your help to gain indoor space for winter and early spring practices. If you have the time, please consider attending the virtual Cambridge Open Space planning meeting and voice your support for new indoor space that can be used for lacrosse!
The virtual kickoff is Wednesday, November 10th from 6-7:30p - ZOOM
QUESTIONS?
As always, don't hesitate to contact us. We will get back to you promptly.
Spread the word, register early, and we'll see everyone in the spring!!
GO FALCONS!
As always, feel free to reach out to us with questions or comments at: play @ cambridgeyouthlacrosse.org.
- Cambridge Youth Lacrosse